Welcome to our Australasian Stamp of the Month Blog Hop
for October 2015
If you have arrived here from
then you are in the right place. If you landed here by accident, that's okay, please join in by following the link at the end of this post which will take you to the next Consultant's great idea. Don't forget to leave your comments and Pin any of the ideas you love to Pinterest!
Today I would like to share with you a Card Box which features October 2015 Stamp of the Month
available exclusively throughout October for $7.50 when you spend $75. Or just pay rrp of $27 for the SOTM if you don't need to place a $75 order this month.
You can make this Card Box to keep your Christmas Cards in that you create over the next couple of months, ready to hand out or post. Or you can give it as a gift for Christmas. Fill it with cards for any occasion to make a beautiful present for someone special! The lid even has a hidden magnet to keep it closed. Genius!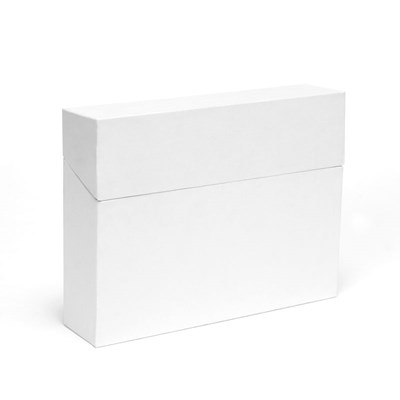 Journaling
Card Box Z1953
Start with a sheet of
White Pines B&T Duos
and a sheet of
Cranberry Cardstock
. Cut 1 ½" strips of both papers and then cut these into 1 ½" squares. When you glue these onto the front of the box, you will leave a ¼" border around the top, bottom and side edges. These edges will be covered with the shimmer trim. Apply lots of Bonding Memories glue pen to the back of each square and use
tweezers
to pick them up and position them on the box. This will keep your fingers clean for smoothing each square down. Continue the squares on the sides and top of the box. I used the White Pines paper to cover the back and base.
Now it's time to add the
Green Shimmer Trim
to the edges. For the front of the box, you need to cut the shimmer trim to the length of the box and then mitre the corners by cutting off at a 45° angle. This will give you nice clean corners with no bumps. You then need to cut 6 more pieces with square ends at 1 ½" for the top and bottom of the sides and the ends of the top of the box as shown in the photos. You will need some scraps of Colonial White cardstock to stamp your images on. I stamped the bauble twice in
Fern Ink
and once in
Cranberry
. I stamped the frame in Fern and then the Merry Everything in Cranberry. I then cut these out with my
Micro Tip Scissors
. I adhered the Merry Everything with foam tape on the front of the lid and then I adhered the baubles on the front using
Glue Dots.
Here is a card I also made with the same products. I hope you like it!
I would love you to leave a comment before heading off to the next blog